by VJ Miller Sr.
Sometimes You Need A Different Idea:
I had what I thought was a good idea for a series of books. Each book would contain one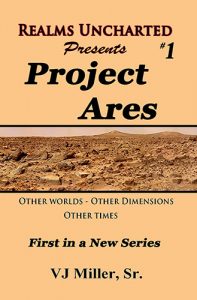 novella of between 18k to 20k words. There would also be Bonus material including a look at the next issue with an excerpt plus other useful info.
Since I am retired and live on SS there is no budget for marketing by a professional so I was obligated to do it on my own as best I could. I have accounts with LinkedIn, Twitter, G+ and on Facebook; even having my own page which I call Realms Uncharted. I even found I could make my own website inexpensively, this one.
I made it my mission to get followers who were authors and/or avid readers along with various author groups where I could find them. Continue reading Book Buzz? →